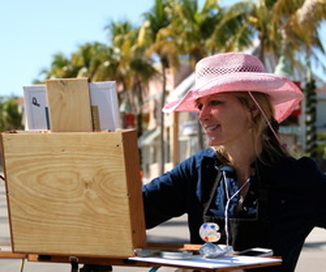 TRACY OWEN CULLIMORE - FINE ART PAINTER, SIGNATURE STATUS- FLORIDA WATERCOLOR SOCIETY
Specializing in portraits of pets and people, I proudly use traditional means of hand drawing and painting in oil, watercolor or charcoal, resulting in an honest interpretation that expresses the nuances and unique chharacter of my subjects.
Another love is painting "En Plein Aire", on-site painting to capture the essence of nature around me.
However, I love to paint pretty much anything and accept commissions on a variety of subjects.
Whatever subject or medium, I paint my world as I wish it to be, beautiful and full of hope.
Noteworthy Awards:
Received "Signature Status" - Florida Watercolor Society
Best of Show, 2016 - Big Arts, Sanibel - February Exhibit
Best of Show, 2016 - Art League of Fort Myers Beach - March Exhibit
1st Place, 2016 - Art League of Fort Myers Beach - March Exhibit
2nd Place, 2015 - SWFL Art Council Winner's Circle
Merit Award, 2013 - SWFL Art Council Winner's Circle
CLICK HERE TO VIEW TESTIMONIALS FROM VERY HAPPY CLIENTS
---